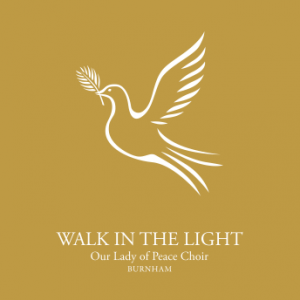 We have recently produced a CD for the Our Lady of Peace Choir in Burnham called 'Walk In The Light'. We recorded the choir last year on location at their church. We mixed the tracks, and then they were mastered by Village Mastering. We arranged duplication for the choir from Alpha Duplication in High Wycombe. Both these third party companies we have used for past projects and they come highly recommended.
We have attached a little clip for you to listen to. Do get in touch if you'd like to find out more about our location recording service.
Record My Choir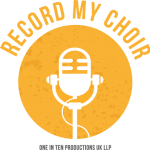 We will shortly be launching our brand new service 'Record My Choir'. Record My Choir will be a sub-brand of One In Ten and deal exclusively with location music recording. To find out more and be notified when Record My Choir is launched. Make sure you subscribe for updates from this website and follow us on social media.