One In Ten Productions UK LLP was setup on 18th September 2004 by Jennifer Chislett, Chris Fenner & Richard Jones.
It was setup as a music production company and while it still offers this as a service it also specialise in website design, film & television productions and theatre / live productions.
The company is still owned and operated by Jennifer Chislett (Manager – Music, Film & Theatre) and Chris Fenner (Manager – Studios, Design & People), with network support by Richard Jones.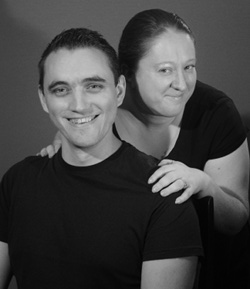 One In Ten Productions UK LLP was incorporated and registered in England and Wales on 3rd January 2013 as a limited liability partnership. Company Number: OC381332. Registered Office: Longford River Studios, 5 The Grange, DeHavilland Way, Stanwell Village, Surrey, England TW19 7NB.
One In Ten Productions UK LLP is a member of PPL.
All administration functions of the company are run by the People & Pay Department. Department Manager: Chris Fenner. All royalties and pay queries should be directed to people@oitp.co.uk
For jobs and careers information visit our jobs page. Please note we do not accept unsolicited demo material.
Please ensure you familiarise yourself with our terms and conditions while using this website.